I'm not an expert when it comes into the arena of interior design. But like fashion, you shouldn't be so serious all the time. Have fun with it. Quirky accessories tell a lot about our personalities.


Recycled Glass Head
$15.00
What does one do with a glass head? I mean, it is a little creepy to have a decapitated-looking head in your room. I guess you could use it as a wig stand or hat mannequin, but I'd personally would fill it up with something (maybe paper stars, like the ones I used to fold as a kid).

Carton Vase
$6.95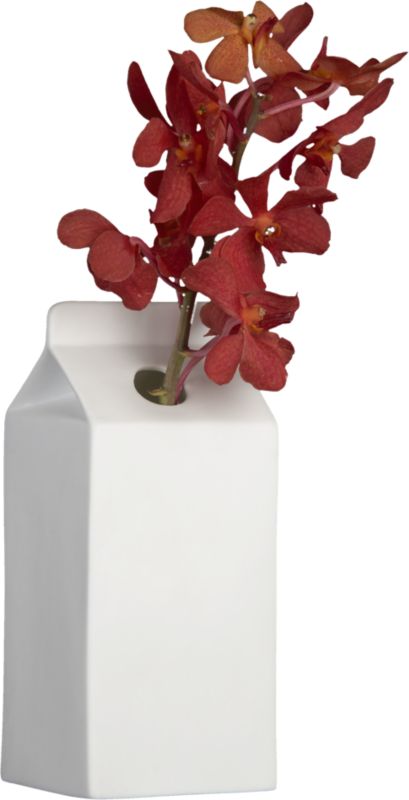 This vase is very random, but very cute. You can use it as a vase, pencil holder, or literally as a milk carton.

You can a ton of fun with it.
It'd make a great gift, plus, the price is not bad.

Fungi Low Table Lamp
$79.99
These lamps are adorable. They look like toadstools from a Super Mario video game, especially the green one. Stick on a few white dot stickers, and it'll really look like one. For what it's worth though, $79.99 is kind of asking for a lot.

I remember when I was a kid, I thought you could just go inside a television. Well, it has come true with this picture frame. Simply put a picture of one of your favorite memories, and it'll be playing on TV forever.

Novelty Whatever Wall Clock
$14.99
Time can be such a bitch sometimes. That is why this is the perfect clock for not keeping track of it. Hey, the "Whatever!" says it all.
When I was a kid, my dad got me this wooden block calendar that I could change everyday. It was very educational, let me tell you. Unfortunately, I grew lazy, and stopped using it. This calendar takes less effort and is much easier to use than than block calendar.
Courtesy of Pier 1 Imports, CB2, Target, EQ3, Urban Outfitters